Logistics and port
11/01/2016
In the period 2015-2018, most of the free trade agreements, which Vietnam was member will step on stage to cut down and remove tax. Shipments via sea ports in Vietnam are expected to have significant growth. Foreseeing this trend, Minh Phuong was construction investment cooperation with Vinalines-Dinh Vu JSC in Vinalines- DinhVu Port project.

Dated 14.12.2015, groundbreaking ceremony of Vinalines-DinhVu Port Project took place at the Industry - Economy Dinh Vu, non-tariff zone and logistic center in Hai Phong.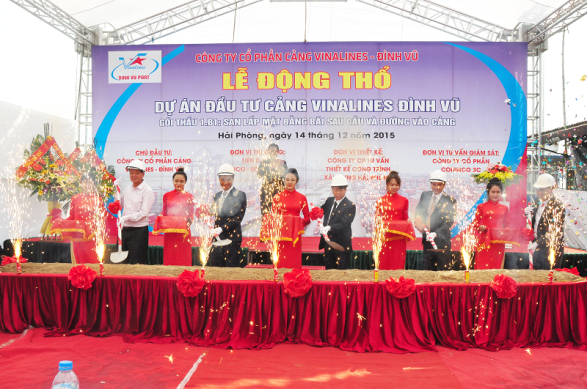 Vinalines-DinhVu Port Project was built on land with area of 21ha, designed three piers with a total length of 630m is capable of receiving ships up to 20,000 tonnes (DWT), which is connected complete with highways Hanoi - Hai Phong - Lao Cai – China.