Partners
07/01/2016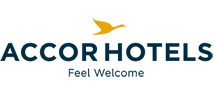 Accor
As a world-famous group in operating hotel with experience operating more than 3,600 hotels and 460,000 rooms in 92 countries for almost 45 years, Minh Phuong is planning to partner with Accor to manage and MP operation Phu Quoc Resort and Villa.

SAIGON NEWPORT CORPORATION
With a history of over 20 years, Saigon Newport Corporation is the professional operator of Viet Nam container port with services: logistics, maritime services, construction, multimodal transport. Saigon Newport Corporation is working with Minh Phuong in Hai Phong Port ICD project nearly 300,000 m2 area in MP Dinh Vu industrial zone.

AA Corporation
AA Corporation was founded in 1993 as a top interior contractor in Viet Nam with luxury hotel projects.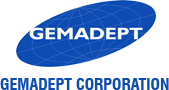 GEMADEPT CORPORATION
Headquarters: 6 Le Thanh Ton Street, Ben Nghe Ward, District 1, Ho Chi Minh, Vietnam. Gemadept founded in 1990, listed on the VietNam stock market since 2002. Gemadept is top companies in the field of operating port and logistics. In addition, Gemadept also successful in the field of forestation and real estate business. Gemadept and Minh Phuong is working with more than 200,000 m2 of projects in MP Dinh Vu industrial zone.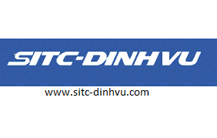 SITC-DinhVu Logistics Co., Ltd
SITC- DinhVu Logistics Co., Ltd. is a joint venture between Dinh Vu Port Investment & Development JSC and SITC Shipping Asia Pte, was established under the investment certificate No. 022022000082 by the Haiphong Economic Zone Authority dated 29.01.2011. SITC - DINHVU be inherited the achievements of the two parent companies, which have extensive experience in the field of maritime transport and port operators. SITC Shipping Asia Pte owned by SITC, owns 49 vessels with a capacity to transport 1.4 million TEUs / year, operating in 39 major ports in Asia, with 54 international sea routes.